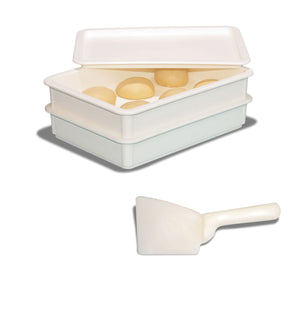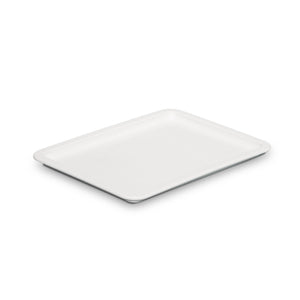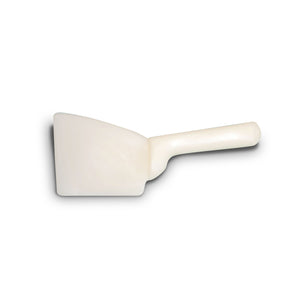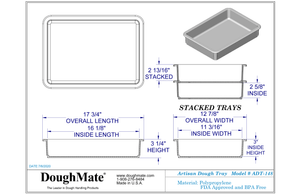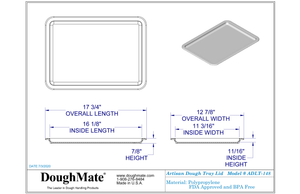 Kit includes 2 trays, 1 lid and putty knife
Dimensions: 17 3/4 " x 12 3/4 " x 3 "
Light weight: 1.8 lbs. each
Two Artisan DoughTrays fit side by side in a Standard Dough Tray
No knockout pin impressions inside tray to reduce dough sticking issues
Excellent dimensional stability
Air tight and dust proof when nested
Able to withstand broad temperature ranges creating a quality pizza proofing pan
FDA Compliant Copolymer Polypropylene material—BPA Free.
Excellent release characteristics, and easy to clean
Chemically resistant material
Material will not support bacterial growth, or absorb odors or contaminants
Extremely durable design and material. Heavy duty long life construction.
Warranty
ALFA PIZZA OVEN WARRANTY TERMS
WARRANTY INFORMATION
ALFA REFRATTARI OVENS ARE GUARANTEED IN ACCORDANCE WITH ITALIAN AND EUROPEAN COMMUNITY LAWS.
WARRANTY
Alfa ovens have a warranty period of 2 (two) years from date of
purchase. With proper maintenance and correct use, the oven will last significantly longer than the aforementioned warranty period.
WARRANTY EXCEPTIONS
Warranty on Alfa products is considered void in the following circumstances:
1. The oven was not assembled and/or used properly.
2. The oven was damaged or tampered with in any way, both voluntarily and/or involuntarily.
3. The oven, for whatever reasons, was physically altered in any way and is no
longer in the same condition it was in when it left the factory. Any modifications of any kind will void this warranty.
4. Combustible material other than wood was used to light fires in the oven. Do not use any artificial fire or BBQ starter fluids or chemicals, artificial logs or wood or other fuels. Do not burn any plastics, food packaging, food warp or other man made materials.
5. Damage to the oven resulting from the use of chemical products inside or outside of the oven.
FONTANA OVEN WARRANTY TERMS
One year against Manufactures defects
EDIL PLANET OVEN WARRANTY TERMS
One year against Manufactures defects